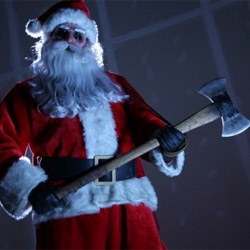 For everyone at Create50, having Twisted50 paperbacks ready BEFORE Christmas, so that we can give that extra special gift to one we love… (evil cackle) is SO important.
To that end I have personally underwritten a short run print of 300 books. I do expect these will all go, so I would act now if you want some.
This is a short run, and a first edition too, so if for any reason Twisted 50 becomes a hit success or gains cult status, this first edition could increase in value.
Personally, I am going to crack that spine and indulge in all that damp, dark, dank and deliriously delicious nastiness within its covers! All payments are processed by PayPal and are shipped from our offices here at Ealing Studios. PayPal can also handle credit card payments without a PayPal account. 
The books are £10 each, including postage to the UK.
Or £12 each including postage outside of the UK.
Or ten copies for £75 including UK delivery
Or ten copies for £90 including international delivery.
UK Orders
Twisted50 volume 1 Paperback First Edition
Twisted 50 volume 1 is a deliciously dark slice of contemporary horror literature.
Available
Ships within 1-3 days (WHEN IN STOCK)
I wish they could be cheaper, even free, but the economics of short print runs, packaging, staff time to post and the ever present processing fees all impact on the final number. On this occasion we are not Amazon.
And a reminder, Create50 is a talent platform initiative, we don't make any money at all. In fact we lose money and are pretty much sponsored by the London Screenwriters' Festival.
Thank you in advance for supporting Twisted50 and Create50 and I know that this book will be a gift NO-ONE will ever forget. We will ship books as soon as we have them and you will in turn have them way before Christmas.
ONE LAST THOUGHT... We estimate getting copies on the 30th and will do a mass mail out then. My suggestion is to not wait till the 30th as we will be slipping into the silly season of December, and frankly all copies may also have been taken. Act now if you have decided you want copies.
Chris Jones
www.Twisted50.com