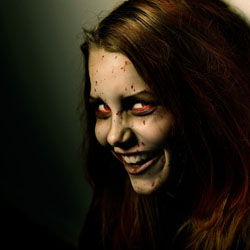 We are all VERY excited to announce that our second book to come from the Create50 stable, 'Twisted's Evil Little Sister', is released today. Thirty three stories from twenty eight writers… every single one demented, disturbed and a little bit unhinged.
Evil Little Sister came about because we could only publish fifty stories in Twisted50 volume 1 and yet the judges and everyone involved in the process felt there were way more than fifty stories worthy of publication. Also, this was down to a writer entering more than one very strong tale (they could only be included once in Twisted50). And thus Little Sister was created.
Watch the trailer below...
If you like horror, you will be delighted at the darkly delicious slices of fear inside Twisted's Evil Little Sister. Buy it and read tonight. Each story will take just a few minutes. But will stay with you much longer… (evil cackle).
The book is now available on Amazon globally, just follow the link HERE. Please do consider buying, reading and leaving a review, we would so love to become an Amazon Best Seller and also to topple Stephen Kind from his top spot once again.
Read it. You won't sleep for a week.
Chris Jones
www.Twisted50.com