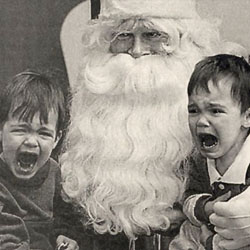 I just wanted to thank everyone who has been involved in Create50, Twisted50 and Evil Little Sister, and wish us all a suitably spooky Christmas.
In the UK we have a long tradition of horror and ghost stories during the festive period. To that end, if you have bought Twisted50 or Evil Little Sister, I do hope you manage to spend a yuletide eve exploring the darkest recesses of our writers minds. And if you like what you read, do leave us a review on Amazon HERE.
There is still time to get your paperback copy of Twisted50, pre-order the Audiobook of Twisted50 and get the eBooks of both Twisted50 and Evil Little Sister via the site HERE.
And if you want to write a more full review of the book(s), and it would be cool if you can, drop me a mail with it and we can publish it on the Twisted50 blog HERE.
Finally, if you are like me, within a day or three of the Xmas break, I am often fantasising about doing unspeakable acts of horror to some of the in-laws and family. Why not channel that Christmas Cabin Fever into a brand new story for Twisted50 Volume 2. The deadline is in the new year and it will be a great way to get the creative juices flowing in short bursts. So far we have 208 stories submitted (which gives you loads to read too, if you are that way inclined). So, read and / or upload your own Twisted 50 story HERE.
Happy Xmas from the whole team!
Chris Jones
www.Twisted50.com