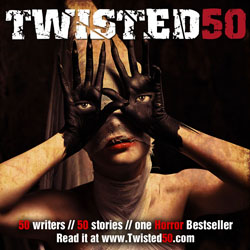 As the Audiobook project for Twisted50 evolves (produced by the amazing Helen Lloyd), I am publishing short excerpts to share just how extraordinary the voice artists are, and how the stories truly come to life when read aloud, with a little music for mood.
You can see all the voice artists on their page HERE (we will add them as each story locks in).
As I get new tracks I will add them to this playlist here as it's a great way to hear everything in one place.
You can buy the Audiobook HERE.
Chris Jones
www.Twisted50.com