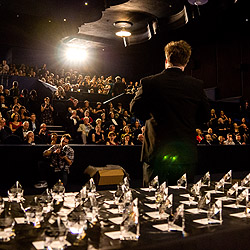 At the launch party for Twisted50 we will be giving awards to ALL the writers in the first volume of Twisted50.
They are after all, the fifty winners.
We will also be recognising excellence and originality too, as well as awarding the best narrations from the audiobooks.
So the fifty award winners who will be presented with a trophy on stage are…
Stephanie Wessell, Troll Dahl, Susan Bodnar, Marie Gethins, Kendall Castor-Perry, KK Rickcord, Caroline Slocock, Karen Sheard, Lucy V Hay, Stephen Deas, Diana Read, Scott Merrow, Steven Quantick, Dylan Keeling, Steve Pool, Jacqui Canham, Nick Twyford, John Ashbrook, Gordon Slack, Richard Craven, Adam Millard, Penegrin Shaw, Geoff Bagwell, Steven Stockford, Andrew Williamson, Alex Thompson, Joshua Saltzman, Rachael Howard, Christopher Patrick, Charles Maciejewski, Hillier Townsend, Bartley Cryan, Jonah Jones, Duncan Eastwood, Shirley Day, Richie Brown, G.P Eynon, Nick Yates, Maggie Innes, EJ Hughes, KJB Rickards, J.M Hewitt,  SV Macdonald, Jessica Brown, Leo Robertson, Chris Jeal, Sasha Black, Thomas Cranham, Neil Bebber and John Read. Full list HERE.
On top of that, we will be giving awards for
The Most Twisted Tale
The Most Twisted Character
The Most Twisted Death
Most Outstanding and Original Twisted Voice
The Best Twisted Audiobook Narrator
The Twisted Audiobook Narrator Newcomer Award
It promises to be an excellent evening to share with your friends and family while celebrating these bold new talent.
You can get YOUR tickets HERE and everyone is welcome.
Now… Should I buy myself a crushed purple velvet jacket for the evening?
See you there!
Chris Jones
www.Twisted50.com