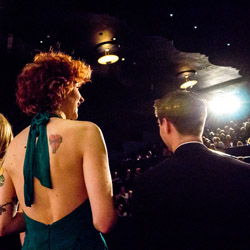 One thing we have learned from all our adventures in Create50 is that the writers, and especially THE WRITERS, don't shout about their success enough.
As one writer shared with us 'I don't want to put it on my Facebook feed as my friends will think I am bragging.'
While it's easy for many of us all to say to that writer, 'for goodness sake, blow your own trumpet!', we should also ask, have I been holding back too?
Watching from the sidelines, I would suggest that 85% of the winning writers in Twisted50 could… and SHOULD do more to help promote the success of their work in this volume. And in doing so, help promote all the other writers in the book, and the Twisted50 initiative too.
This blog entry is a loving hug to ALL of us who find it hard to shout about our individual successes.
And today, in this world, shouting about success is essential.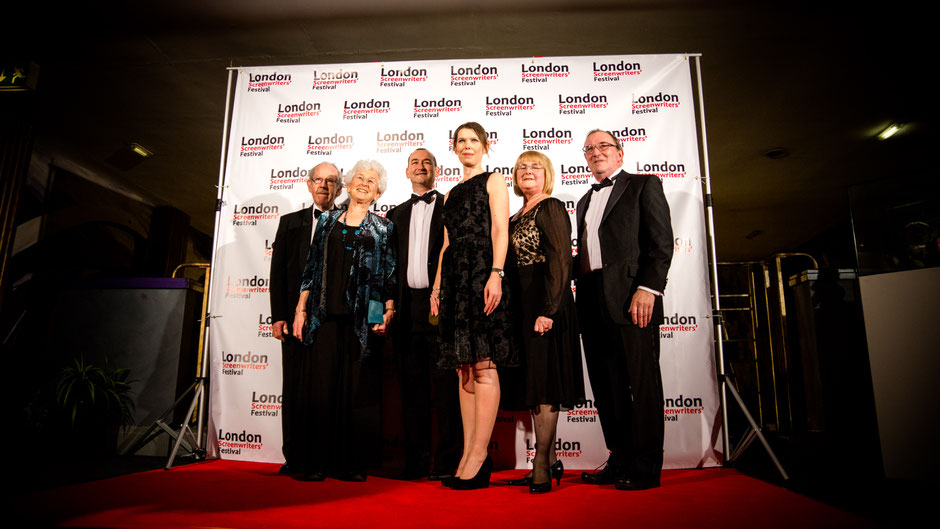 So, to the Awards and Launch party.
This is an extraordinary opportunity to meet everyone involved in the creation of Twisted50 and Evil Little Sister. It will be huge fun.
It is also a brilliant photo opportunity and story to share with your network, on your social media and your website/blog.
Photo evidence is a great way to show that you are an active member in your success, in raising your profile and committed to the team spirit which is involved in the creative process.
So, get your glam rags on, look your best creative and professional self and enjoy the limelight YOU CREATED! 
Of course we all have our own fears and vulnerabilities which prevent us from doing what we perhaps should. I get it. My own personal battles engulf me at times and cause me to engage in some serious self-sabotage.
Like this Twisted awards and launch party. I am the producer on it and I have been working really hard in the background from day 1, for no money, just the love and the learning curve. I could stay in the background, and not go to the party because my job here is done. But I don't actually want to be in the background. I want to be in the foreground, like Chris who does this so well. I am a writer and I want to raise my profile. I am also working on my own events now and I want to own that stage when I lead my troops into my next creative endeavour, but guess what?
I AM TERRIFIED.
Terrified of standing up. Afraid of being judged I guess. Afraid of being found out for being a fraud (which I am not of course, but always feel like I am). Afraid to raise my profile as a writer and producer; what if my work is shit???!!!
So, time and time again I hear creatives reject big (and small) events and opportunities. During my career in the creative industry I have often heard the following:
A.      I don't need to go because I am a writer, I write, that's it.

B.      I don't want to go, all that schmoozing isn't my thing.

C.      I'm too scared, I don't do all that 'being out there'

D.      It's too far and I can't be bothered.

E.       Why should I have to pay for a ticket?!

F.       I didn't win, I don't want to go.
These are my answers to those complaints:
A.      Yes, you write and you owe it to your writing to raise your profile and get out there.

B.      Schmoozing, kissing arse whatever you choose to call it, is part of your success. The name you give it is simply the resistance in your head. It is about building relationships.

C.      Facing your fears is part of your success as a writer/creative. Writing is very often the easy part. Getting out there takes courage.

D.      Is the work you have put into your creative baby not worth the effort to travel and celebrate your success?  Unless you live in London, potentially all events will be too far away from home. These are things you need to evaluate. Making the commitment and effort could be life changing. You never know who you could meet.

E.       Good question. In an ideal world the tickets would be free, especially to the winners. The reality for many creative projects is that they run at a loss and they are often funded by the more successful projects within the company. So please don't assume that companies are money grabbing.

F.       Fair enough, but did you submit a story? Did you nearly make it? Or did you consider submitting? Come and celebrate that! Again, you never know who you could meet. It could inspire you beyond words.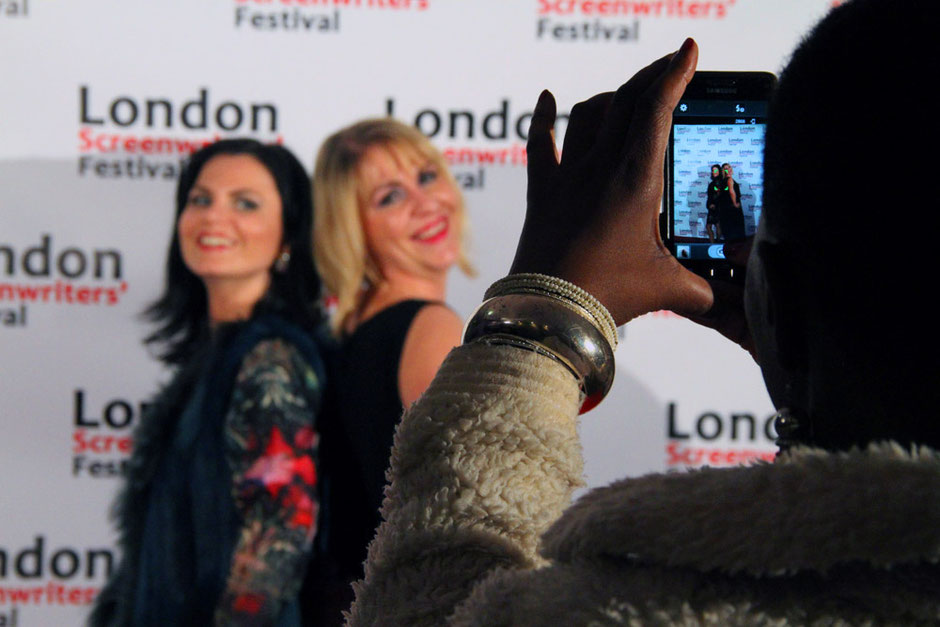 Come to the party. Come and join in the fun and see where it takes you.
Without you, the writers, we are nothing.
Without your courage and creativity, we are nothing.
Without your dreams and goals, we are nothing.
And without each other, we are nothing.
Creativity can be achieved in solitude for sure, but together we are powerful. We all embarked on this project together and I have learnt a huge amount from each and every one of you, so come, come and introduce yourself, let's drink, schmooze and let's see what magic we can create in the future.
See you on the red carpet!
TICKETS HERE
Cristina
Twisted50 Producer