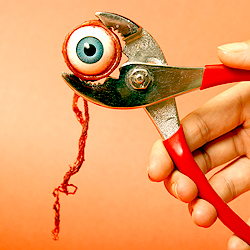 I had submitted two stories for Twisted last year and really enjoyed the process and getting my story right.

So this year my goal was to write 3 stories, with only a few days until the deadline I was working on a script and couldn't concentrate properly and decided to break and go over some of the feedback on the horror stories – I wasn't really wanting to write anything and then it happened…I wrote the first line and ended up with a one page story and I was quite impressed.

So I gave it a quick edit and posted it up. I was happy to have reached my goal that was triggered by some of the conversations with the other writers.
Editing the horror stories have been productive and a lot faster than if I hadn't signed up to Twisted and tackled the process on my own, with the deadline at the back of my mind I knew I had to step it up a notch this year. It's so easy to forget that it's a competition with all the support that's out there – it was one of the reasons I knew I wanted to enter Twisted again this year.
Tasbir Malle.