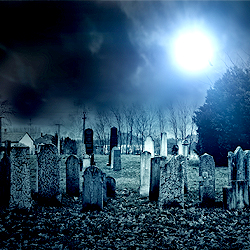 I came late to Create 50, in December 2016, so I missed the first projects. However, I immediately recognized what a wonderful opportunity this is and decided to go for Twisted 50 vol 2.

The value of the process lies not only in the potential reward at the end but in allowing writers to road test their material – like standup comedians on tour, only without the heckling.
In my experience, critiques have always been honest and thorough, with everybody working hard to be as helpful as possible. Before writing this article, I blitzed on reading the responses to other people's work and I found them refreshingly well judged – gentle advice for those who need it and harsher criticism for those of us who should know better. Perfect.
And of course, while reading as many stories as possible, you find writers whose work you particularly like and want to read more of. It's especially gratifying if they also like your stuff because you trust their opinion. The challenge then is to keep searching for new voices so things don't become too incestuous.
So, what to write?
My first thought was to dig out some old unpublished stories and tweak them to fit, but I realized that would be wasting a great opportunity. Much better to write something new, subject it to the process and learn from it.
Thinking about possible subjects for Twisted 2, I realized I had never tackled a serial killer story. It's a staple of the genre so I had to find a fresh angle. With no obvious ideas, I started researching real life psychos. I wasn't looking for facts or scenarios; I was monitoring my reactions, alert for anything that caused a tingle. It happened somewhere between Ted Bundy and Gary Gilmore.
Fictional characters are expected to be motivated by something that happened to them previously – childhood trauma, sexual failure etc. Real psychopaths, however, are often driven by a need for extreme experience, such as murder – anticipating it, enacting it, reliving it. Unable to feel normal emotions, they have only two states: intense thrill and tedium. Nothing in between.
What if the thrill wears off? What if having done it all, killing no longer excites our murderer and his own death is the only adventure left? Suicide? Boring. What then?
And so 'The Congregation' was born. In the story a jaded serial killer wills his victims to rise from their graves and take revenge – because that will be something new and intense!
A lot of people have enjoyed The Congregation so far and I'm keeping everything crossed that many more will get the opportunity to do so.
Now for Singularity and whatever comes after that. It would be impossible for any writer to take part in this process and not benefit from it. Long may it continue.

Tom Nolan.