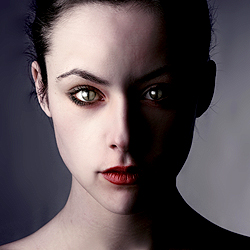 Hi! My name's Maryna. I'm from Ukraine. Don't know exactly why, but that's the way I always introduce myself as if explaining my flawed English or trying to emphasize how damn hard it is to be in film-making or at least to desire it if you're from Ukraine.

The thing is, in Ukraine there's nothing like cinematographer. It's not good or bad, it simply doesn't exist. And people don't care too much because they can always watch something made in other countries. Why not? And I more than adore foreign films but for me, it means the only way to accomplish something in film-making is to go abroad.
That's why I had to start my journey from a very distant location – from learning English. So, first step – Philological Department. As you can see, the attempts of my professors were not absolutely futile. Now, after having been writing for twelve years pieces which I was crazy about (now I'll never show them to anybody even at gunpoint), I am able to create stories in English.

But how do I enter the industry being a thousand kilometers away from it? I was googling some workshops and festivals abroad when I saw LSF. The first thing I bumped into was a footage where William Nicholson spoke of writing for Gladiator film. He mentioned one scene from the film and how it revealed artfully the main character's inner world. The thing is that only the day before this, I had been discussing this very scene with my husband. I thought it was a sign for me! In a couple of hours I was already a happy owner of the LSF pass.

I fully understand that this is only the beginning, but I want to thank Chris and his marvelous team for doing what they do because they make it possible for people of different backgrounds and even different worlds join and share their views and experience. Thanks to LSF I am taking part in Create50, which gives me perpetual development of my skills, connects me with amazing people from all over the world and inspires me to dream big. Right now, shoulders back, I'm preparing to shoot my own short film.

I only wish good and talented people never lost their hope! Guys, never let anyone persuade you that you don't have it or can't do it. Just close your eyes, make a deep breath, and jump!
Maryna Gaidar.