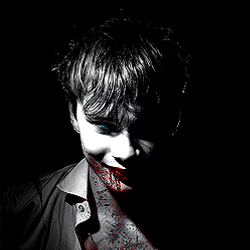 By now I'm used to raising my kids, then dropping them off at the airport knowing that I will never see or hear from them again.

Well, that's what it feels like anyway. Every writer knows that we put a lot of ourselves into our work. We spend a great deal of time nurturing our stories, so when the time comes to submit them to a third party it fills us with anxiety and doubt. Did I do enough research? Does it say everything I wanted?
But with most writing competitions we'll never know - we rarely receive feedback.

The few that do provide feedback will only do so for a higher entry fee, and even then you only get comments from a single person.
Which is why it was such a joy to participate in Create 50. Every horror story you submitted was reviewed by fellow writers; people who are familiar with all the bliss and agony of creating. We are all in the same (life)boat, we want to see each other thrive.

Submitting your work to such a positive and supportive environment makes all the difference; suddenly  the journey becomes a satisfying experience.

Thank you so much to Chris and his team for the opportunity.

You can find my short horror stories here:
http://www.create50.com/scripts/589a02676e6f6471af00069a

and here:
http://www.create50.com/scripts/58936bde6e6f6471af0003f2
Douw van der Walt.