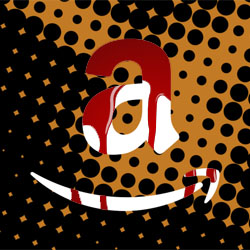 For the month of May, Twisted50 will get heavily promoted on Amazon in the UK and Australia.
This is a HUGE deal for us as it means the internet giant is getting really behind us. This is how Amazon told us…
'We are pleased to inform you that the following title was selected for the upcoming Seasonal Sale "May Madness" starting 01/05/2017: Twisted 50: 50 Contemporary Shockers from the most terrifying new writers of horror...'
This deal will mean that Twisted50 vol 1 will start appearing on many more Amazon pages of people who like horror, and also land in their email inboxes. This visibility is what is most important.
What should we do?
It's important for both Twisted50 vol 1 AND vol 2 that we continue to build the brand awareness. We, as a community of writers, need to continue to promote this success via Social Media by commenting and sharing posts on Twisted50 as they go live.
So expect a couple of emails from me during May with one or two very simple requests that should take no more than a minute or two to execute. Together we can continue to make Twisted50 the success it deserves to be for everyone involved.   
Finally, remember that success is often about 'last woman standing'. I am still standing and even if I have to pick you up and drag you toward that finish line, I will. So come… Let's make a difference together.
Chris Jones
www.Twisted50.com