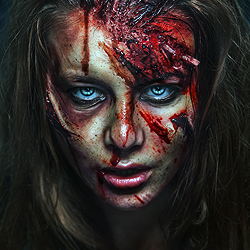 I first came across the concept of Create 50 when Chris launched the '50 Kisses' competition in 2012.  I wrote a story for it and duly critiqued a minimum of 3 other stories. In reality I critiqued many more as once I started I really enjoyed the reading process.  My short script 'Love Across Time' I think was long listed but was not chosen for the film. 
However, I re-wrote it and entered it in to a script writing competition organised by Film Expo South which took place in February this year and I was one of 10 finalists. It goes to show, nothing is wasted.
When Twisted50 was launched I relished the idea of trying to write for the horror genre, something I had never done before.  My short 'The Small Print' received some encouraging feedback but was not chosen for the book. 
Again I critiqued more than the required amount of stories and learnt so much from reading the work of different people. 

'The Way He Walks' and 'Dead Ringer' are the two stories I have entered in to Create 50 Twisted Vol 2.  Now I have tried writing for this genre I really enjoy it.  I thought The Singularity was closed but I see it is still open until the end of March, so I'm going to try and write something for that.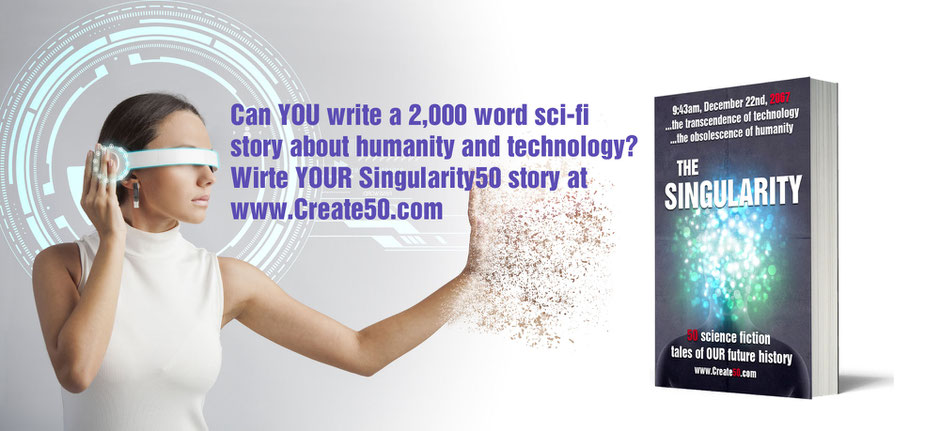 My short script Norah's Ark is a Second Chancer in Create 50 The Impact.  I plan to film it myself within the next few weeks in the hope that it will make it in to the feature film.

These writing opportunities that Chris has created are both challenging and liberating. I have gained  much from reading other peoples' short stories and scripts, some good some not as good but all adding to my writing knowledge.

A big thank you to Chris for your enthusiasm and creativity.
Rita Wheeler.