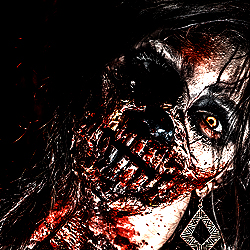 I made two submissions to TWISTED50 Vol 2.

The first was Zugzwang. Reviewers of the first draft found it a little confusing in parts, so I clarified a few points for the second draft, but had a feeling that the plot wasn't really original enough to warrant  publishing.
I'm glad I stuck with it because a 2nd draft reviewer mentioned the movie 'Rosemary's Baby' and that was the pivot on which I turned the plot around and got much more positive reviews for my 3rd draft.
My other entry was Wicked Innit. Again, there was a little confusion which I corrected for the 2nd draft. The comments seemed to be asking for more, so I expanded it a little for the 3rd draft. People were still asking for more than the couple of hundred or so words I'd produced. Now I've had time to think about it, I'd like to expand it into a much longer piece, whenever that'd be possible.

Overall, I've had a fantastic time. I really feel I've learned a lot from evolving my stories through the three drafts. I enjoyed reviewing the other stories. Just as well I'm a bit of a space cadet as they were mostly for SINGULARITY50.

Thanks for the rewarding experience,

Al Watt.