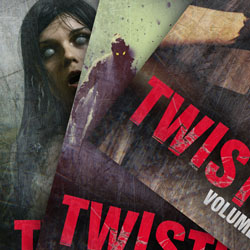 We have done a number of Twisted50 vol 2 concept book covers and we would like your opinion on which you like most. Take a look at the six here and share your thoughts in the comments below.
Remember we announce the Twisted50 vol2 final stories and authors on Monday at midday – there is still time to support the Thunderclap HERE too.
Leave your thoughts below...