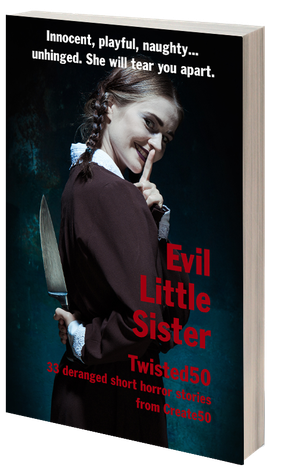 In the process of prepping Twisted50: Ghosts of Christmas, I discovered that Evil Little Sister, the wicked sibling book to Twisted50 had become unpublished.
So I decided to do a new cover and slightly change the title too. It's now called 'Evil Little Sister' and is part of the Twisted50 series, which Amazon now does. It should be live in the coming days and I will email everyone when it does.
In the meantime, here's the new artwork. I hope you enjoy it as much I enjoyed making it!
And if you want to enter Twisted50: Ghosts of Christmas, you can do that HERE.
Chris Jones
www.Twisted50.com